Let A to Z Party Rental Help You Plan
Welcome to

A to Z

Party Rental
A to Z Party Rental has been serving the community for over 50 years. Give us a call and let's keep planning your future event.
We are eager to help you strategize for your wedding, backyard games, outdoor tenting, emergency rentals, grills, sanitizers, summer color schemes & everything in between! 
How Do you Holiday? Instagram Photo Contest
Follow and Tag us on your Instagram post showing A to Z Party Rental's inventory from 11/1/22 through 1/2/23 and you'll be entered to win a $100 gift card to be used toward future rental items.
Enter as many times as you like but each entry needs to be a different photo.  There's only 1 winner.
To Qualify, You Must:
1.  Be a confirmed client of A to Z Party Rental in Montgomeryville, PA between 11/1/22  &  1/2/23
2.  Tag @atoz_party in your Instagram Post
3.  Follow us on Instagram @atoz_party
4.  Post a photo or Reel using your rented products from us
The winner will be chosen on January 6, 2023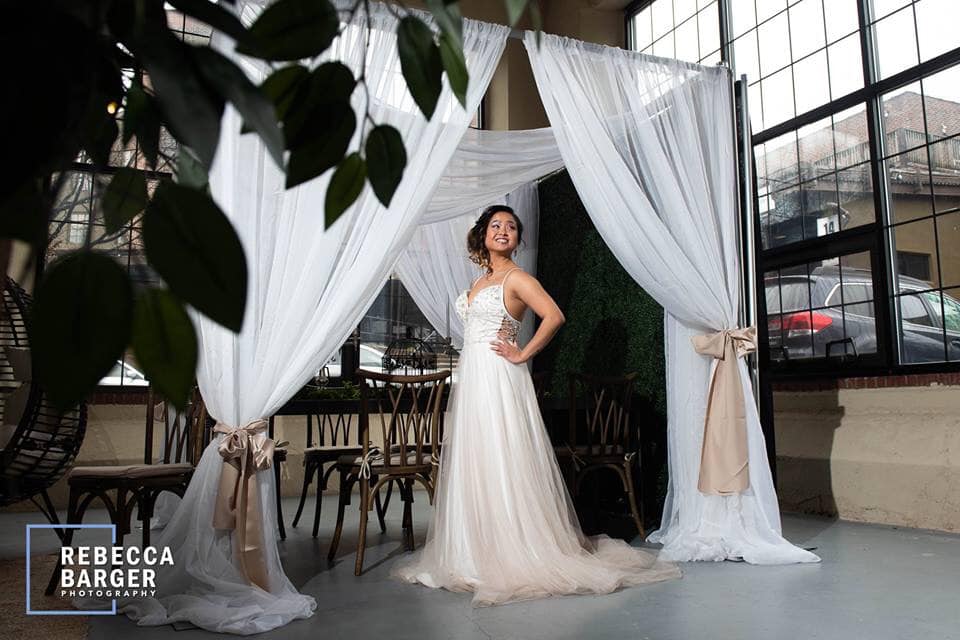 Diamond Package
Our Diamond package is for elegant celebrations of up to 200 guests.
Our 40 x 100-ft pole tent, 60″ round tables covered in crisp white linens, and matching white chairs will give your event a beautiful classic look.
An 8-ft bar, 18 x 24 Parquet Dance Floor, and two 48″ round tables for desserts or Sweetheart seating provide the details to create the beautiful event you always imagined.
Emerald Package
Our Emerald package is designed to provide memories of a lifetime.
Up to 200 guests will celebrate with you beneath a breathtaking 60 x 100-ft pole tent.
Our Sweetheart Farm Table provides perfect seating for your first champagne toast.
Classic 60″ round tables showcased by premium floor-length white linens and our statement Crossback Farm Chairs with Natural chair pads will keep your guests in style and comfort.
You'll dance the night away on our 18 x 24-ft Parquet Dance Floor and be refreshed at the 5′ bar.
This package will bring your dream wedding to life!
Ruby Package
Designed for an event up to 100 guests, this package will host your guests under a beautiful 30 x 60 pole tent.
It includes a 12-ft-square Parquet dance floor, our classic 60″ round tables with white linens, classic beige folding chairs, and a 6′ bar with bar skirt.
The Ruby Package provides everything you need for a memorable special day.
Our Customers Say it Best…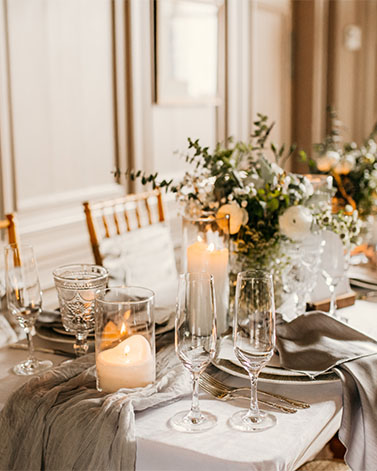 Excellent experience with them for our Wedding!
They coordinated with our  venue and planner so well. All items were in excellent condition.
Customer Service when I called was amazing.
Thank you A to Z Party Rental! Highly recommend!
Alex
We used A to Z Party Rental for a graduation party and everything was great.
Large tent, tables and chairs looked tailored, there was plenty of room and everyone was comfortable.
I recommend their services to everyone!
Francis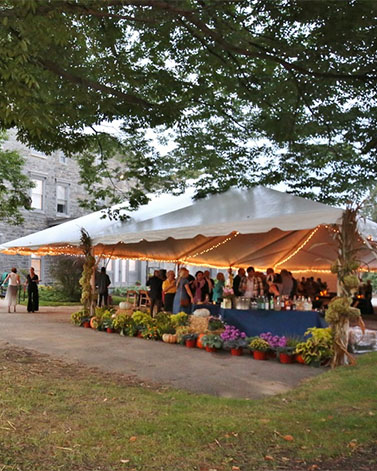 My company uses A to Z Party Rental for our large Employee Appreciation dinner every year.
They are top notch in their service and products.
We design a new look for our dinner every year, and A to Z has had a great selection for every theme we've chosen.
Extremely helpful and professional!
Jennifer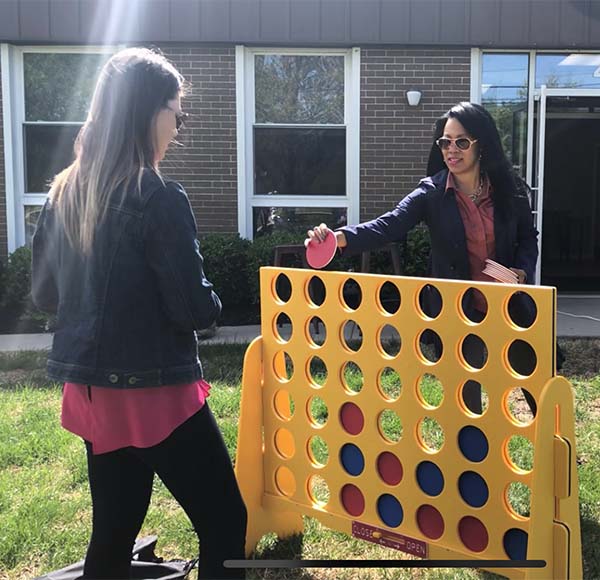 Not all event rental companies are created equal
In a marketplace saturated with event rental companies competing to offer the lowest price, A to Z prides itself on servicing its clients beyond the usual pickup and drop off.
A to Z is your trusted partner helping you think through event logistics, and customizing solutions that make both sense and cents for our clients. We focus on the highest quality and best-maintained American made products, and pair them with all of the service required to reduce the stress of planning.
Proudly celebrating over 50 years of servicing event clients, we would welcome the opportunity to add value to your next event!
Catalogue
From assisting you with bringing to life that styled shoot you saw in a magazine, to guiding you through proper crowd control, to weatherproofing your event with tents, heaters and more, A to Z is your trusted event logistics partner.

Browse our Catalog
Take a Fun, Light-Hearted Video Tour of  A to Z: "The Rental Office"
We're Loving Our On-Hold Music! Checkout the Tahoes on Youtube