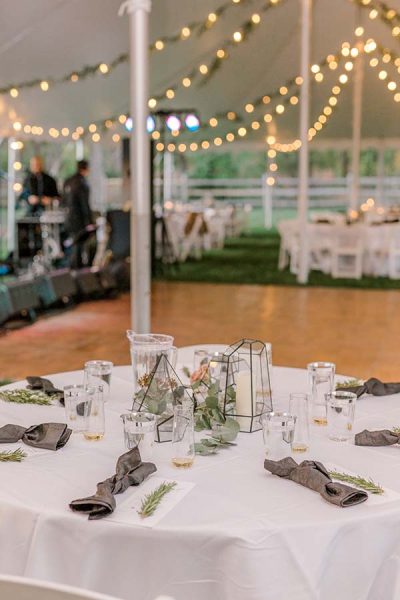 Diamond Package
Our Diamond package is for elegant celebrations of up to 200 guests.
Our 40 x 100-ft pole tent, 60″ round tables covered in crisp white linens, and matching white chairs will give your event a beautiful classic look.
An 8-ft bar, 18 x 24 Parquet Dance Floor, and two 48″ round tables for desserts or Sweetheart seating provide the details to create the beautiful event you always imagined.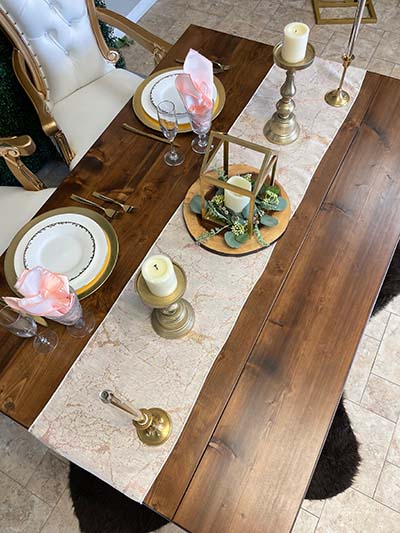 Emerald Package
Our Emerald package is designed to provide memories of a lifetime.
Up to 200 guests will celebrate with you beneath a breathtaking 60 x 100-ft pole tent.
Our Sweetheart Farm Table provides perfect seating for your first champagne toast.
Classic 60″ round tables showcased by premium floor-length white linens and our statement Crossback Farm Chairs with Natural chair pads will keep your guests in style and comfort.
You'll dance the night away on our 18 x 24-ft Parquet Dance Floor and be refreshed at the 5′ bar.
This package will bring your dream wedding to life!
Ruby Package
Designed for an event up to 100 guests, this package will host your guests under a beautiful 30 x 60 fully staked pole tent.
It includes a 12-ft-square Parquet dance floor, our classic 60″ round tables, classic beige folding chairs, and a 6′ bar with bar skirt.
The Ruby Package provides everything you need for a memorable special day.