A to Z Party Rental has been serving the events community for over 50 years.  While the Coronavirus may be slowing everyone down, life's milestones go on, and we can't let it stop us.  The party continues here at A to Z but we recognize that the event world as we know it, has changed.   Here are three trends for weddings  and events postponed or rescheduled by the Coronavirus pandemic: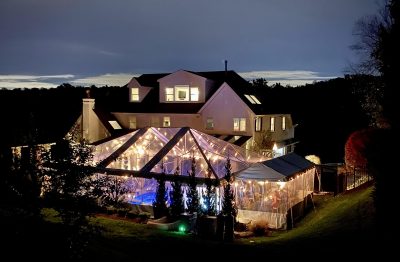 Space To Breathe Is Now Essential
Long after social distancing is a requirement, wedding planners will seek ways to breathe fresh air into their events. Hosting all or a portion of your event outdoors may help to ease the concerns of your guests.  You will be surprised by how grateful your most senior guests are that you took their concerns into consideration by providing a shaded seating area under a small tent as the perfect place to escape  the feeling of confinement at your event.  Take advantage of the headcount reduction that may come if you have to reschedule your wedding, and provide more spacing between chairs at your ceremony. 
Related Note: Virus spread is on everyone's minds these days, so adding hand sanitization stations at key entrances will also reduce anxiety for all of your guests.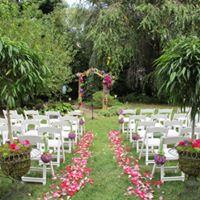 A Focus On Quality Over Quantity
If your event is rescheduled, it is very likely that you will experience a reduction in headcount.  Many wedding planners and event hosts are embracing this reality with open arms, opting to reschedule more intimate micro weddings rather than rebooking the large event they originally planned. We've all already endured quite a bit of stress.  Micro-weddings, now often referred to as elopements, are easier to plan, offer tremendous flexibility, and can be very budget friendly alternatives.   A micro wedding is defined as anything that is 50 guests or less. And, as there are less people to accommodate, your options for ceremony locations are typically greater. The beauty of the microwedding is that it can fit whatever suits your ideal setting, whether that be your own custom backyard lounge, a pop-up wedding at your favorite vineyard or the beach.
Related Note: The backyard wedding will be a very popular choice over the next 12 months, particulary for brides who were directly impacted by Coronavirus date changes.  Backyard weddings are extremely flexible and offer many fun ways to bring a couple's personal tastes to life, whether dreamy and elaborate or a bbq with fun backyard games.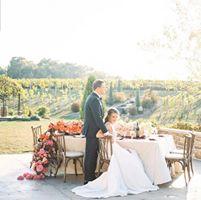 Respect For The Environment
We've all now witnessed first hand how vulnerable something as simple as fresh air can be.  The focus on the planet, with recycling and its longevity, will seriously influence trends in everything including weddings.
There are an overwhelming number of decisions to make when planning the reception. But who knows the ins and outs better than a pro like Martha Stewart? Her website informs us, "Rental companies enable you to host a party kitted out with elegant—and nondisposable—linens, plates, utensils, and more. Laundering and washing services are included in the rental price, making this route a win-win."
Renting china, flatware, and glassware is definitely one of the greenest ways to host an event. "All you have to do is rinse," says Melani of A to Z Party Rental. "With our technology and volume, our industrial machines use far less water and energy than home machines. We also use all biodegradable soaps." Rental companies wash and sanitize large amounts of inventory every day, so equipment is chosen very carefully for energy savings and water savings. Our conveyor machines recycle the hot final-rinse water into the next batch's pre-wash  cycle, which saves all the energy of having to heat up that volume of water again. In addition, by using rental items you are keeping things out of the landfill.
But you may not realize that renting also saves the huge amount of energy used to produce new items. For example, you may not think that one bamboo plate takes up a lot of room in the trash. But what about all the water and energy used to harvest or mine the materials, power and light the factory, make packaging for sale and also crating for transport, not to mention all the fuel and energy used to move that plate to your country,  your town, your event. And this is repeated for every disposable item we use. Rentals simply sidestep that entire process, while providing you an exciting and elegant variety of patterns and designs to personalize your event, whatever your style and vision may be.
About A to Z
The party continues here at A to Z while we also honor Governor Wolf's request by servicing our client remotely via phone and email.  Give us a call and let's keep planning your future event.  We are eager to help you strategize outdoor tenting, emergency rentals, backyard games, grills, sanitizers, the newest color schemes, and
EVERYTHING IN BETWEEN.
Contact Us:
215-646-6777
Info@AtoZPartyRental.net