The Rustic Chic trend is more popular than ever, but what happens when a trend sticks around so long that it becomes a Style?
Then, we start to think of new twists on the style to keep it fresh and interesting! Although we love our classic cross-back farm style chair, there's always room for new ideas, and we'd like to showcase our newest chair, the Willow Chair!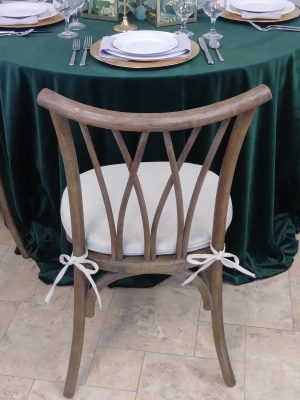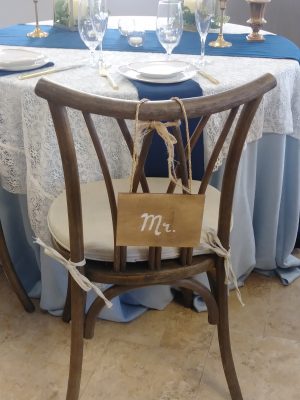 Our Willow chair has delicate, arching lines. It's more curvy, a bit more feminine. It looks lighter, whimsical, airy. But it still flawlessly carries out that rustic charm! With our Willow chair, you can stand out from the crowd and make a truly personal statement. Stop by our Design Center and let our Event Specialists help you plan the perfect look for your special event!