Stephanie and Chris's wedding was one of those Pinterest-perfect fall weddings that seem almost too good to be true, and it couldn't have been for a more charming couple.
The couple tied the knot on the Rhas family estate complete with picturesque views and adorable barn pics.
Take a look at this magical ceremony setup: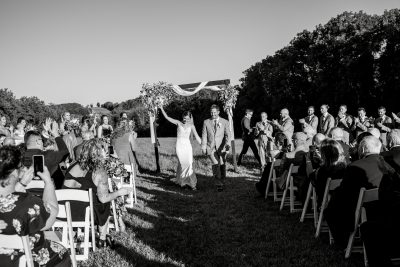 610 Events planner, Cali, had a vision for the cocktail area that we were able to make come to life with our new free-standing market bistro light system!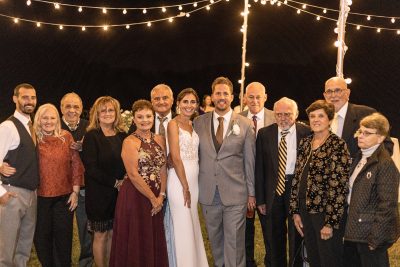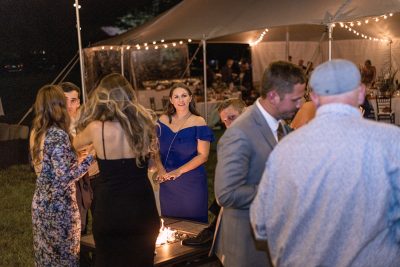 This couple chose an elegant sailcloth tent to house the reception, and once the nuptials were complete this group partied hard! There were so many personal touches throughout, like a custom-made backdrop and seating chart, and the florals were all personally done by Chris's mother!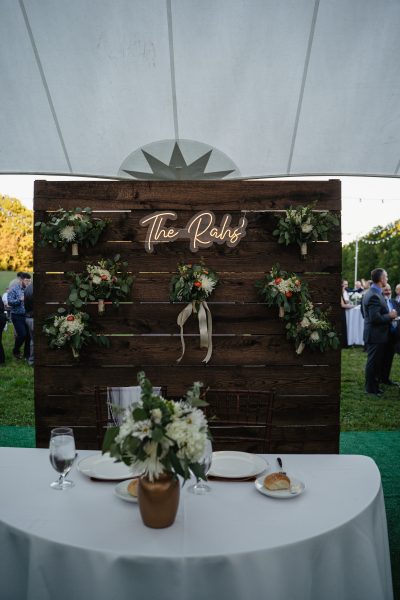 This couple went out with a bang! literally….
Wishing them all the best from the A to Z Team!