For information pertaining to parties or events, please use the info request form below,  or simply complete your Wish List of products and we will provide you with a quote.
We also welcome you to contact any member of our expert party rental staff & event planners directly.
Melani Kodikian
President
The rental industry has been a part of Melani's life since her earliest memories. She started her career at Rental World, during breaks from school, learning all areas of the business including accounting, equipment repair, sales, tent installation and the list goes on.
Melani's focus at A to Z Party Rental is developing a customer service driven culture throughout the team.  She takes great pride in fostering a focus on long term relationships with all A to Z clients and partners by ensuring the company's core values of sustainable practices, integrity, and equal opportunity for all are met in every department.
Daily, Melani can be found focusing the team on mutual respect for their teammates and delivering on Everything In Between; leading by example as she tackles the details that make each event unique and personal to her clients.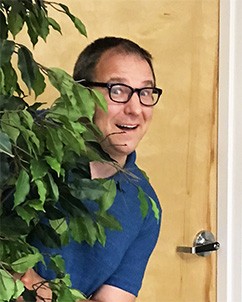 Kyle Burrows
Vice-President
kyleburrows@atozpartyrental.net
Kyle's background in Event Production began in the San Francisco bay area, working on live shows with national and international musicians, artists, and DJs.
His experience includes designing original content as well as coordinating and producing visuals, video projection, event lighting, recordings, etc., for both outdoor concert settings and indoor corporate events.
His broad spectrum of experience gives him the skill to see the bigger picture of complete event setup and placement, and led to specializing in audience seating and crowd flow and control.
With his strong combination of event production and temporary seating design, Kyle helps clients establish a solid foundation for events of all types and sizes.   Kyle has been planning event seating since 2009 with Rental World, and he launched Benchmark Event Services in 2015.   Benchmark Event Services brings you steel bleacher systems, custom-designed spectator seating options, as well as crowd flow and control barriers.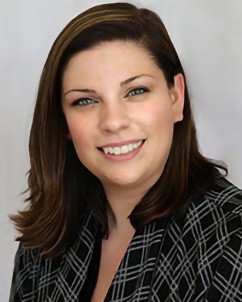 Samantha Dale
Sales & Business Development Manager
Samantha brings you a rich and varied background in the Hospitality and Event Services industry. She specializes in larger corporate events, festivals, and sporting events, both indoors and tented events.
After studying Tourism and Hospitality at Temple University, she gained a wealth of experience spanning all aspects of the industry. Her professional experience coordinating large events, working with everyone from venue managers to caterers to event planners, brings all of our A to Z customers a key advantage in planning their events.
Samantha's wide range of experience and attention to detail will make your event easy and ensure that you have everything you need for a successful and memorable occasion.
Jeanne Thompson
Customer Experience Associate
Jeanne started early on in hospitality and service – cooking and entertaining with her big Italian family!  Time spent in the kitchen, around the dinner table and cleaning up was a big part of her life in New York.
Upon moving to Pennsylvania, Jeanne parlayed her psychology education,  experience in food service and retail, into event services as a Customer Experience Associate at A to Z Party Rental.
When she's not cooking, painting or spending time curled up watching a movie with her kittens, Jeanne focuses on honing her customer service skills, ensuring all clients have a positive customer experience.
Brittny Carr
Customer Experience Associate
As a Customer Experience Associate, Brittny Carr uses her creativity to help customers transform their vision into the perfect event.
She brings a strong background in Design in the events industry.   From the classic to the truly unique, Brittny will ensure that your event reflects your own personal style.
Her goal is to make sure each customer is happy with the whole process of their event, from beginning to end.
Chris Heuges
Production Manager
Chris Heuges brings over 37 years of architectural design experience to A to Z Party Rental.
His structural and design skills, forged in the Residential and Design & Construction industries, ensure that he leads the Production Team at A to Z to provide superior service for our clients.
Janet-Fransham
Warehouse Administrator
Janet Fransham joined A to Z Party Rental with over 20 years of experience in professional organization of events and celebrations. Janet excels at working closely with clients.
She focuses on understanding their individual needs, providing options, and ensuring that they have every detail required for a smooth, effortless, elegant event.
Janet's passion for celebrations makes her a great addition to the A to Z team of trusted advisors.
A to Z Party Rental
426 Stump Road
Montgomeryville, PA
Office:  215-646-6777
Fax:  215.646.5576

info@atozpartyrental.net
Warehouse
Monday – Friday:
9am to 4pm
Saturday: Closed
Sunday: Closed
Design Center & Office
Monday – Friday:
9am to 4pm
Saturday:
By Appointment Only
Sunday: Closed
We're Closed:
New Year's Day
Memorial Day
July 4th
Labor Day
Thanksgiving
Friday after Thanksgiving
Christmas Eve
Christmas Day