With the start of the new year, we're looking ahead to all of the upcoming trends that we're excited about for 2019. Here's our Top 10 list of the event design concepts that will take 2019 by storm:
1. Pop-Ups
A pop-up is any temporary event in a unique or unexpected space. Guests want to feel that they are part of an experience that is novel and unique, is exclusive because it's temporary, and is exciting. Keep in mind that, as Christina Green writes, "creating an event that goes off flawlessly and yet looks as if it spontaneously happened, takes a lot of coordination." However, if you plan your pop-up event with an event rentals company like A to Z Party Rental, we take care of much of this planning for you!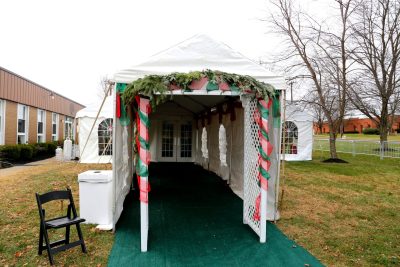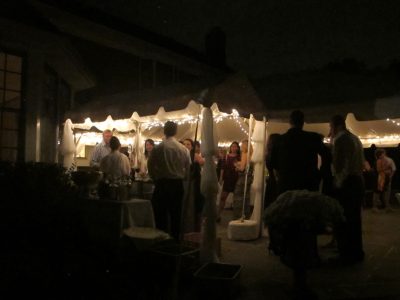 2. Immersion
This is a buzzword and concept we've really seen taking off lately, and as Virtual Reality continues to develop, it's only going to get bigger and more popular. Guests want to feel transported, completely involved in an experience, and whatever you can do to make your event a total head-to-toe, tops-to-tails, lights-to-flooring experience, the hotter it will be.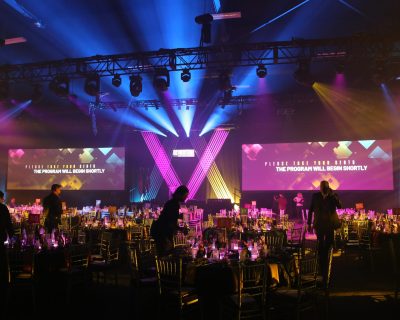 3. Experiential
Another trend in events that goes hand-in-hand with immersion is guest involvement. It's not enough to be surrounded by an event, guests want to interact with it as well. Although we usually think of technology as being the main way to bring guests into an experience, something as simple as each guest customizing their own dish at a food truck or interacting with a selfie station also adds that important element of interaction to an event.
4. Food Trucks that bring guests customizable, healthy options
Food trucks can be the perfect blend of healthy foods, customizable options, and convenient delivery to almost any location, even one without a kitchen (pop-ups, anyone?). As Angela at Blendabowl explains, "food trucks can bring trendy, healthy foods to all kinds of events, anything from large corporate events like Employee Wellness Weeks to smaller private parties where you want something unique for your guests."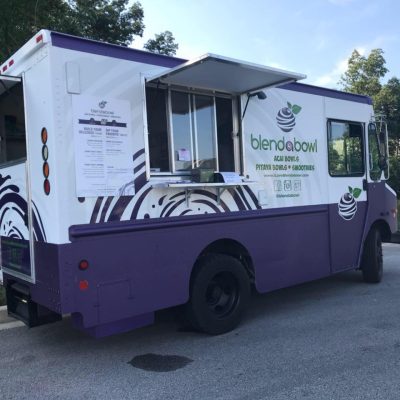 5. Photo Ops
Social media is alive and well, and guests love having images of something new and unique to share with their friends and followers online. An important event trend in 2019 will be providing your guests with a unique item for their photos. This could be anything from a custom red-carpet-style printed or boxwood backdrop, to lush floral entrance decor, a giant mascot or art piece, or any item you'd want to take a selfie in front of!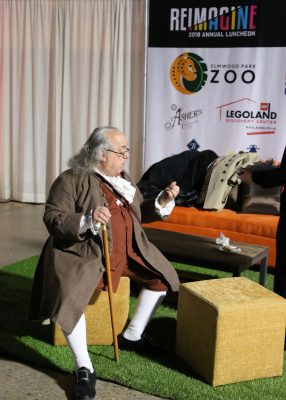 6. Campiness
Calling all things bold, beautiful, outrageous and over the top! The Met 2019 Gala theme will be "Camp: Notes on Fashion", and the theme of this gala strongly influences event designs throughout the year. As British Vogue explains, "… in a nutshell, camp is the 'love of the unnatural: of artifice and exaggeration'… so timely with what we are going through culturally and politically that the Metropolitan Museum of Art Costume Institute Gala felt this theme would have a lot of cultural resonance."
7. Neon (both fabrics and signage)
Neon has been a strong trend in fashion, and we are seeing that transfer over into event decor. Adding touches of neon colors will definitely bring fun flair to your event, but we recommend using neons sparingly in small amounts, and pair with camel or gray, not black, to soften the look. We're also seeing a trend in neon signage as event decor, pairing especially well in weddings or other events with an industrial style. Couples are choosing custom monograms, or phrases such as "Happily Ever After!"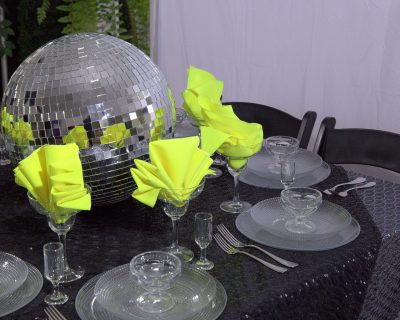 8. Matte finishes on table linens
One new trend we're watching is using linens with matte finishes, like the new velvets or the classic polys, in color combinations that would be overly dramatic and loud if done in shiny, glossy, or glittery fabrics. You can use very bold, rich combinations of colors in a matte finish and achieve a refined, stylish, unique look for your event.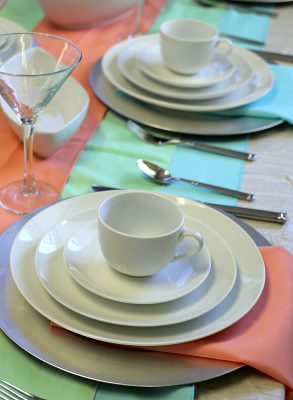 9. Ruched table linens
The newest trend we love is the luxe look of ruched table linens. To achieve this look, just use a tablecloth slightly larger than normal for your particular table, because you want it to puddle on the floor (this helps keep the ruche pleats in place), and make sure it's a soft fabric that bunches easily, and then just loosely gather it down the center of the table, about the size of a wide runner. This works best if you have a centerpiece that will help hold the folds in place, as well as several votives or other decor to place on top, keeping your pleats elegantly positioned.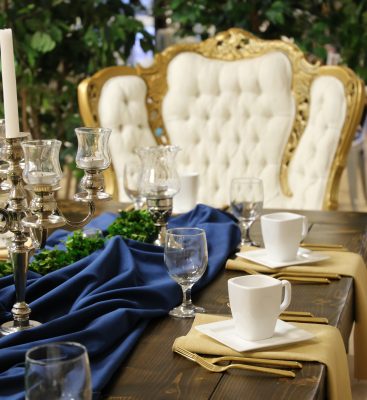 10. Color trends
What list of trends would be complete without mentioning the Pantone Color of the Year? The new color for 2019 is Living Coral. Pantone describes it as "an animating and life-affirming coral hue with a golden undertone that energizes and enlivens with a softer edge." Recently, other companies have been issuing their own colors of the year — Behr has chosen Blueprint, "an honest, approachable color that conjures up the blueprints builders rely on to bring architectural designs to life, Blueprint creates a space where you can build your own reimagined life—where awareness of what we want to build for ourselves can transform into action." Sherwin-Williams has chosen Cavern Clay, "a warm terracotta color with ancient, elemental roots," and Benjamin Moore has chosen Metropolitan, a soft gray that "is calm, composed and effortlessly sophisticated… and exudes glamour, beauty and balance."